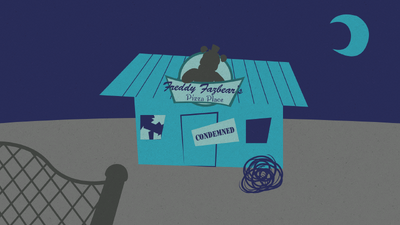 The Pizzeria
or known as
Blueprint Mode
in the game, It is the main setting of the game, which the player can design the pizzeria in their choice. The player has the ability to place whatever the player has bought in Catalog Mode. The place was revealed as
Freddy Fazbear's Pizza Place
in the Completion (good) ending.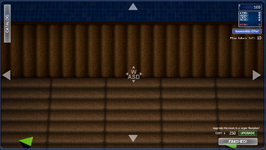 Description
The complete name of the pizzeria is "Freddy Fazbear's Pizza Place". In the Pizzeria, there are five animatronics: Freddy, Bonnie, Chica, Foxy, & Lefty.
Background
soon
Trivia
The name for the location is revealed in the Completionist Ending.
The location's mascot is oddly an Unwithered Freddy.
Sounds
| | |
| --- | --- |
| Description | Audio |
| The music that plays when viewing the pizzeria named "Just Add Water" in the files. | |
| The sound produced when placing an item. | |
| The sound produced when removing an item. | |
| The sound produced when your Faz Rating gets higher. | |
| The sound produced when starting your office shift. | |