Welcome to Freddy Fazbears Pizzeria Simulator Wiki! Freddy Fazbear's Pizzeria Simulator is the sixth installment of the popular Five Nights at Freddy's game series. The plot of the game centers around the player buying and running a Pizzeria while having to survive through 6 days. Created by Scott Cawthon, released on December 4th, 2017 on Steam and released on December 13th, 2017 for GameJolt. Ultimate Custom Night was released on June 27, 2018 on both Steam and Gamejolt.
Got Discord? Join our discord here!
Click on the wiki logo below to join one of our Sister Wikis!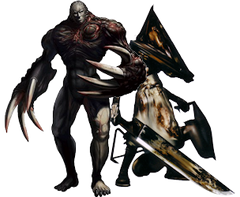 Poll
What is your opinion on Nightmarionne in Ultimate Custom Night?
Recent Blogs
Create blog post
Blogs
Hello there 

I ask you it's ok?

Really real this game Five Nights at freddy's horror same freddy fazbear's pizza right?





They where lived 

California 

New York 

Hurricane Utah 

Hurricane west Virginia 

Huhesv…

Read more >

Here are some fun facts about Ultimate Custom Night, which I found in the game itself. I'm posting these facts in case they haven't been explained fully or haven't been explained at all.

Read more >

There seems to be confusion regarding whether Stephanie Belina Quinn, or Lena Hill voiced Lefty, however I can confirm that Lena Hill the the voice actress for Lefty thanks to this tweet:  https://tw…

Read more >
See more >